Company Events
Many corporate events are serious affairs where critical business and networking is conducted. You know what to expect: suits, ties, high heels, briefcases, and thoughtful note-taking faces. Though essential to making impressions, such events don't necessarily rank high in terms of memorability. Why not change things up?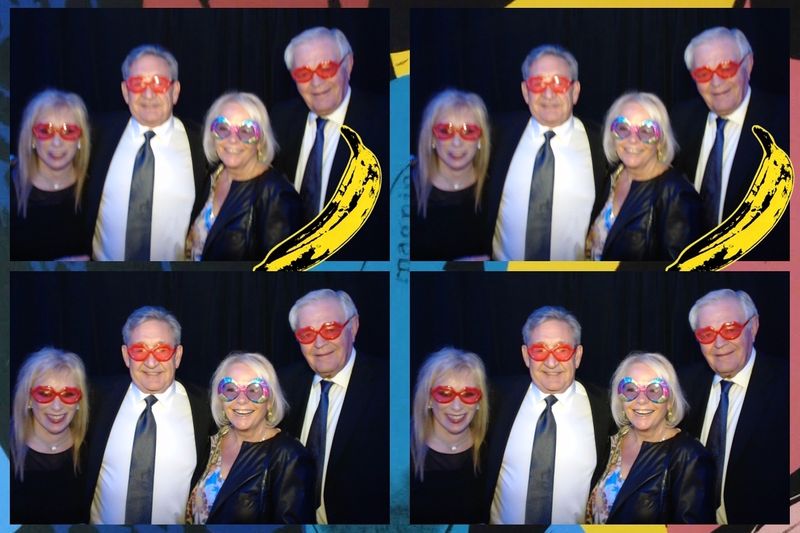 Company Celebrations
Our photo kiosks naturally fit in at:
Holiday parties
Honorary dinners
Nonprofit fundraising galas
Retirement parties
Training graduations
Promotion celebrations
Team building events
Grand openings
Conferences
And more
You can bring items that fit the theme of your event, or take advantage of our assortment of fun hats, glasses, costume pieces, and silly props. Your guests can hold up signs or plaques, wear the company logo, pose with VIP guests… make it fun, and make it your own.
Fun Company Culture
Breaks are a big deal. Leading companies like Google boast a work culture where employees are encouraged to recharge in creative ways, resulting in increased productivity and innovative ideas. Whether your event is formal or laid-back, your guests will appreciate having a space where they can loosen up.
Our Service
State-of-the-art technology produces high quality images that can feature your company's watermark, if you desire. Wi-Fi connectivity makes it possible for photos to be shared instantly on social media. The photo booth activity can be strictly internal, or it can be an opportunity for publicity. Let us know, and we'll make it happen.
We deliver and set up the photo booth at your indoor or outdoor venue. An attendant stays at the booth to handle the technical aspects and encourage participation. Whether the photo booth is a main attraction, a scheduled agenda item, or a background activity, our professional staff will take care of it.
FOR A CUSTOM PACKAGE QUOTE:
1. Call (480) 766-9050.
2. Provide us your budget and specific needs.
3. Or, complete our Contact Us form.
All basic packages include:
State of the art photo kiosk
On-site booth attendant
Custom design and text for prints
Unlimited photo sessions
Photo print available to all participants
Flash drive of all photos
Social media access (Wi-Fi Required)
Props
Online photo gallery
Standard backdrop (black or white)
ADDITIONAL FEES MAY APPLY TO:
Additional hour ($100)
Wi-Fi connection
Full day and multi-day event
Events over 50 miles outside of Phoenix
Out of state event
Additional event photographer
Photo scrapbook
Canopy for outside event
Electrical hookup
Special props
Rent a Booth
If you are an event organizer, give us a call. Wear the power clothes, eat the catered offerings, shake hands while making eye contact, but don't forget to spend a few minutes in the photo booth.